We are an inclusive Roman Catholic faith community, a sacramental people, where love resides and no one hides!  We invite everyone to pray and celebrate with us!  We especially extend our arms open wide to LGBTQ folk, to the divorced and remarried, and those who feel marginalized or disenfranchised from their faith tradition. 

We are gender just. In the spirit of Jesus, we judge no one, we love all! 

Welcome Home


Saint Clare of Assisi Catholic Church

& 

 Franciscans of Mercy

78175 Avenue 42

Bermuda Dunes, CA 92203

Church Office:  1 (442) 599-5837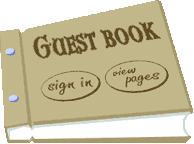 Please sign our guest book.

Covid Update!

Dear friends,

Our little Chapel has finally re-opened after two whole years of ZOOMING!

We do ask that those who attend in person be fully vaccinated/boosted before entering the chapel.

We will be continuing to ZOOM our masses for those who cannot attend in person. Please leave a message in our "Contact" box and you will receive an email invitation.